Collé Rental & Sales places mega order with Nooteboom
Collé Rental & Sales, specialized in the rental, sales and service of machines and equipment for the construction industry, has placed a mega order with Nooteboom Trailers. The delivery includes 26 units of 3- and 4-axle semi-low loaders with self-steering axles from the Nooteboom SMART program. Through hired charters, Collé has had very positive feedback about the Nooteboom semi low loaders in recent years, which made Collé decide to award this mega order to Nooteboom.
Start of delivery
A total of 20 units of 3-axle semi low loaders (OSDS-48-03EB) and 6 units of 4-axle semi low loaders with extendable loading floor (OSDS-58-04V) will be delivered. The semi low-loaders are intended for Collé's various branches in Europe. Meanwhile, the first semi-low loaders have been delivered to Collé Rental.
Version
The semi low loaders are characterized by a very low dead weight, a low loading floor height and a strong and robust chassis. The 3-axle semi-trailers are all equipped with 5-meter automatically hydraulic folding ramps with grid floor and a hydraulic gooseneck ramp. This allows aerial work platforms of up to approximately 36 tons to be loaded onto the loading floor and gooseneck very efficiently and safely. The 4-axle extendable semi-low loaders are equipped with load floor widening and offer a payload of approx. 45 tons. These semi-low loaders are mainly used for transporting tracked construction machines and wheel loaders. Especially for this application, the trailers are equipped with extra reinforced 4-meter hydraulically folding ramps.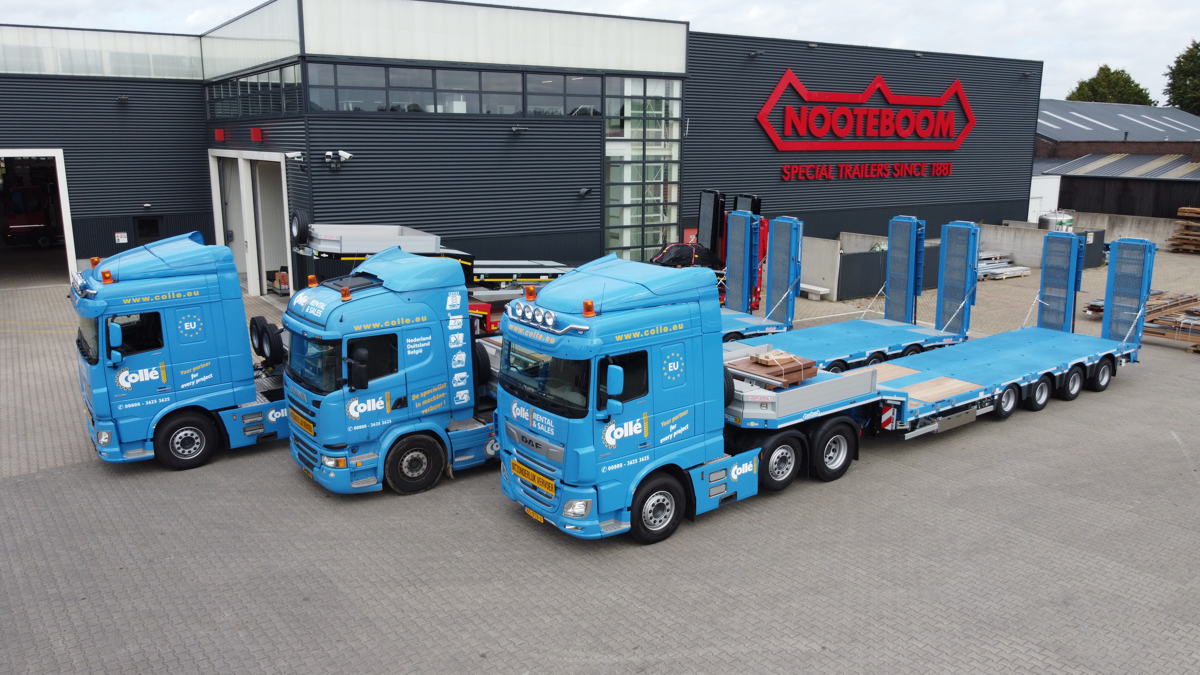 About Collé
With over 120 years of experience, Collé Rental & Sales is one of the largest rental companies in Europe. Headquartered in Sittard(NL), they have 17 branches in the Netherlands, Belgium, Germany, Denmark and Luxembourg. Collé's rental fleet includes approximately 22,000 machines, mainly forklifts, aerial work platforms, telehandlers and excavators. To deliver these machines to the desired customer location, Collé has about 90 tractor-trailer combination.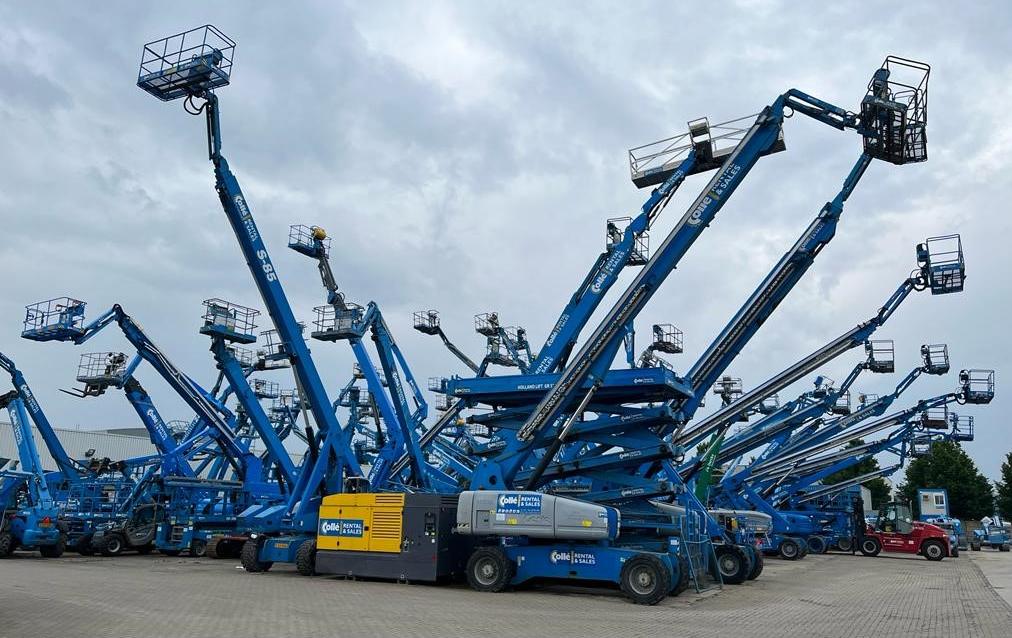 About Nooteboom Trailers
Nooteboom Trailers B.V., founded in 1881, offers its international customers innovative and integrated solutions for exceptional transport. Nooteboom designs and builds the highest quality trailers with payloads ranging from 20 to 200 tons. The range includes semi-trailers, low-loaders, trailers and semi low-loaders. Nooteboom trailers are known for the excellent price-quality ratio thanks to the low total cost of ownership, the high reliability and the great ease of use.
Note to editors (not for publication): Digital photographs are included in high resolution and are free for publication.