Hüffermann Krandienst expands its heavy haulage fleet by 4 new Nooteboom lowloader combinations
The simple operation of the vehicles, the durability and the high residual value are major advantages of the Nooteboom lowloaders.
Hüffermann Krandienst - service provider for crane & heavy haulage logistics - from Wildeshausen (Germany) has a very modern and young fleet of vehicles for special transport and heavy haulage. Hüffermann's activities in this field have increased considerably over the last two years. In order to realize this growth, Hüffermann has significantly expanded its fleet for exceptional road transport. The latest investment concerns a total of 4 new EURO-PX lowloaders with pendulum axles, of which 2 are EURO-47-02(P) 2-axle lowloaders and 2 are EURO-119-35(ICP) 5-axle lowloaders with 3-axle interdolly.
The lowloaders are equipped with the Nooteboom pendulum axle technology with 600 mm stroke and up to 70° steering angle, which has been tried and tested over many years. All lowloaders have a wide and deep excavator trough in the rear bogie. The 2-axle lowloaders have, among other things, a detachable hydraulic gooseneck with outside beams and a very low loading bed for easy driving onto the lowbed, even with machines with low ground clearance. The 3+5 axle lowloaders, like the 2-axle lowbeds, are equipped with a loading bed that can be extended over 12 m. All vehicles have a large number of lashing rings for securing the load and are of course completely hot zinc sprayed (as are all Nooteboom vehicles). The simple operation of the vehicles, the durability and the high residual value are just a few of the advantages of Nooteboom vehicles.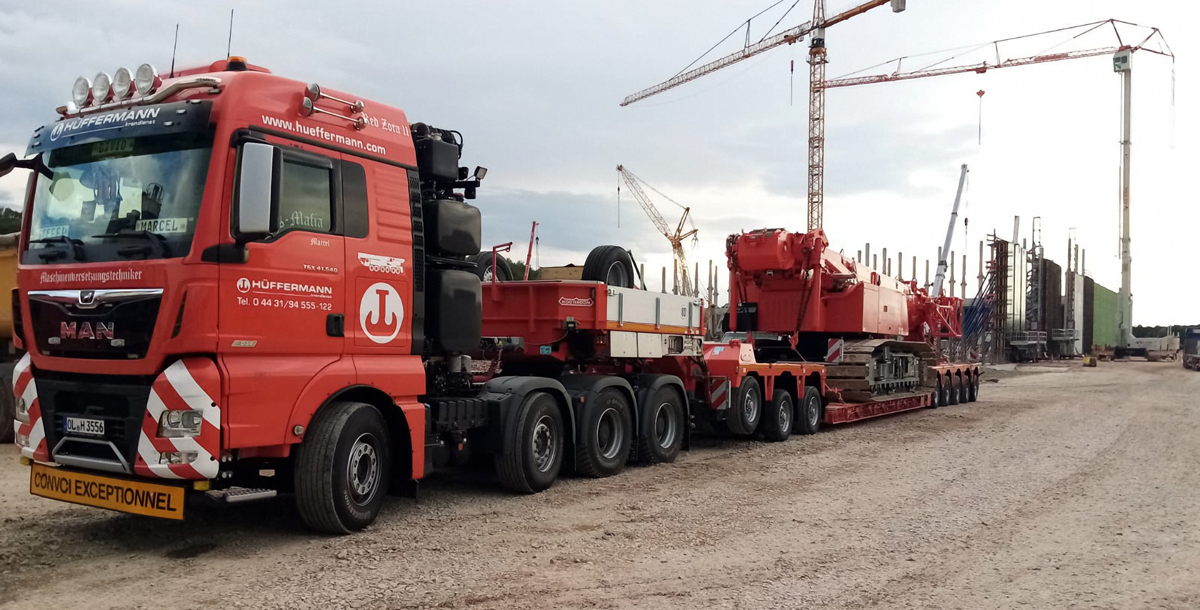 About Hüffermann
Hüffermann has developed from a crane company into a specialist for crane and heavy haulage logistics. In direct connection with (heavy) transport, crane work is often required before or after the transport. Permits must be obtained and traffic safety must be guaranteed. This is where Hüffermann's clients benefit from all services from a single source.+++++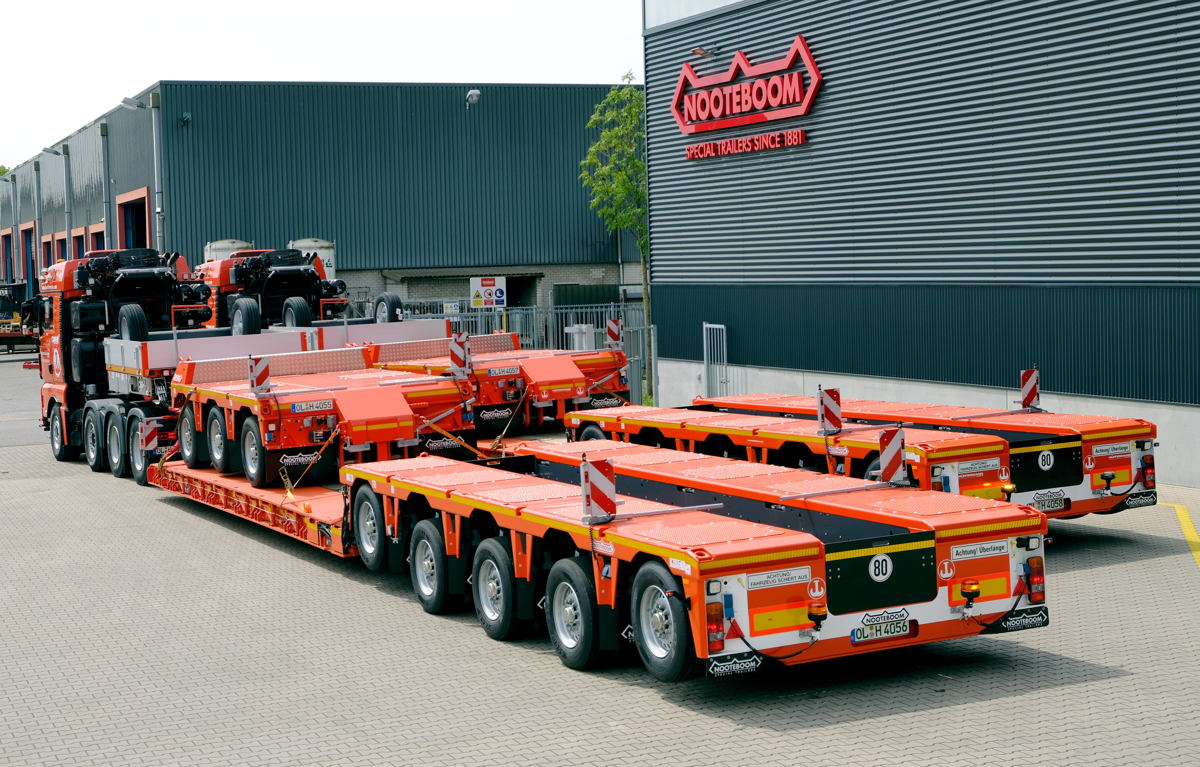 Note to editors (not for publication): Digital photographs are included in high resolution and are free for publication.
​
​

​

​