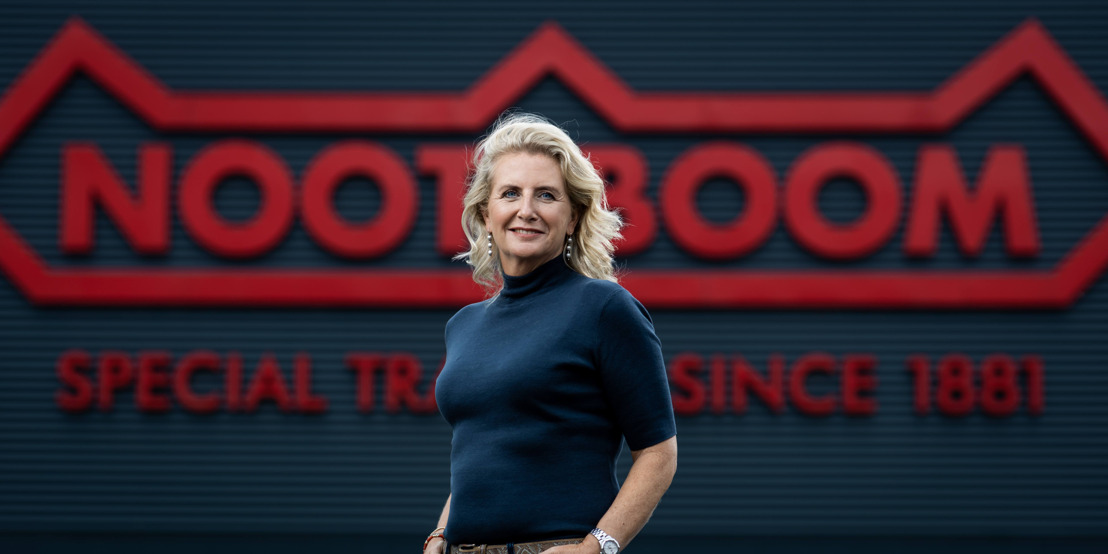 MARINKA NOOTEBOOM NEW BUSINESS WOMAN OF THE YEAR 2022
Prix Veuve Clicquot to top woman of Royal Nooteboom Group, one of the largest trailer builders for exceptional road transport in Europe
WIJCHEN - Marinka Nooteboom, managing director of the Royal Nooteboom Group, has been named Business Woman of the Year 2022 by the jury of the Prix Veuve Clicquot Bold Woman Award.
The award was presented on Monday, October 11, '21 in the presence of outgoing Minister Barbara Visser (Infrastructure and Water Management) in the Hallen in Amsterdam.
The Prix Veuve Clicquot, Bold Woman Award, is considered the most important entrepreneurial award for businesswomen in Dutch business and aims to promote female entrepreneurship.
Since 2012, 50-year-old Marinka Nooteboom has led the family business that was founded in 1881 and bears the family name. Its rich history is marked by pioneering innovations that greatly benefit its customers. The new Business Woman of the Year belongs to the fifth generation of the Nooteboom family in the leadership of the company.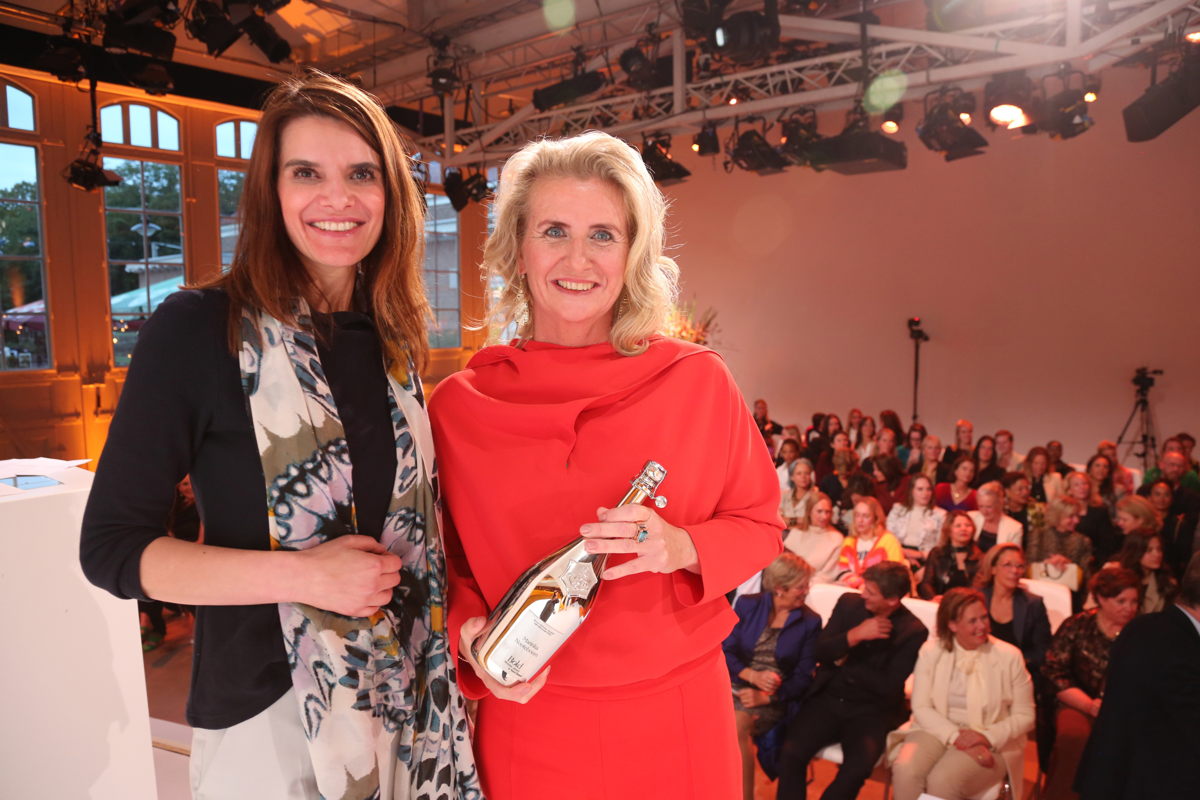 The jury of the Prix Veuve Clicquot is headed by former deputy prime minister and chair of the VVD party in the Upper House Annemarie Jorritsma and further consists of Ingrid Thijssen (chair of the employers' organization VNO-NCW), Jacco Vonhof (chair of MKB-Nederland), Corine Wortmann-Kool (board chair of Stichting Pensioenfonds ABP) and Mireille Kaptein (Business Woman of the Year 2019).
Marinka Nooteboom, the 39th consecutive Business Woman in the Netherlands, was surprised by the jury's nomination. "With Nooteboom, we have taken a new path in recent years and have shown something that the jury obviously noticed," Nooteboom says.
Since 1981, the Prix Veuve Clicquot has been awarded in the Netherlands to special and successful businesswomen, including Anne-Marie Rakhorst, Elske Doets, Meiny Prins, Sylvia Tóth, Yolanda Eijgenstein, Francine Houben, Aukje Kuypers, and Mireille Kaptein. All Business Women of the Year are in the tradition of widow Nicole-Barbe Clicquot-Ponsardin, who was instrumental in the flourishing of the famous Reims-based champagne house in the 19th century after the death of her husband.
The Prix Veuve Clicquot is awarded in 27 countries, including Australia, Switzerland, Sweden, Denmark, France, Japan, and the USA. The Business Women of the Year will meet later in the year in Reims, France.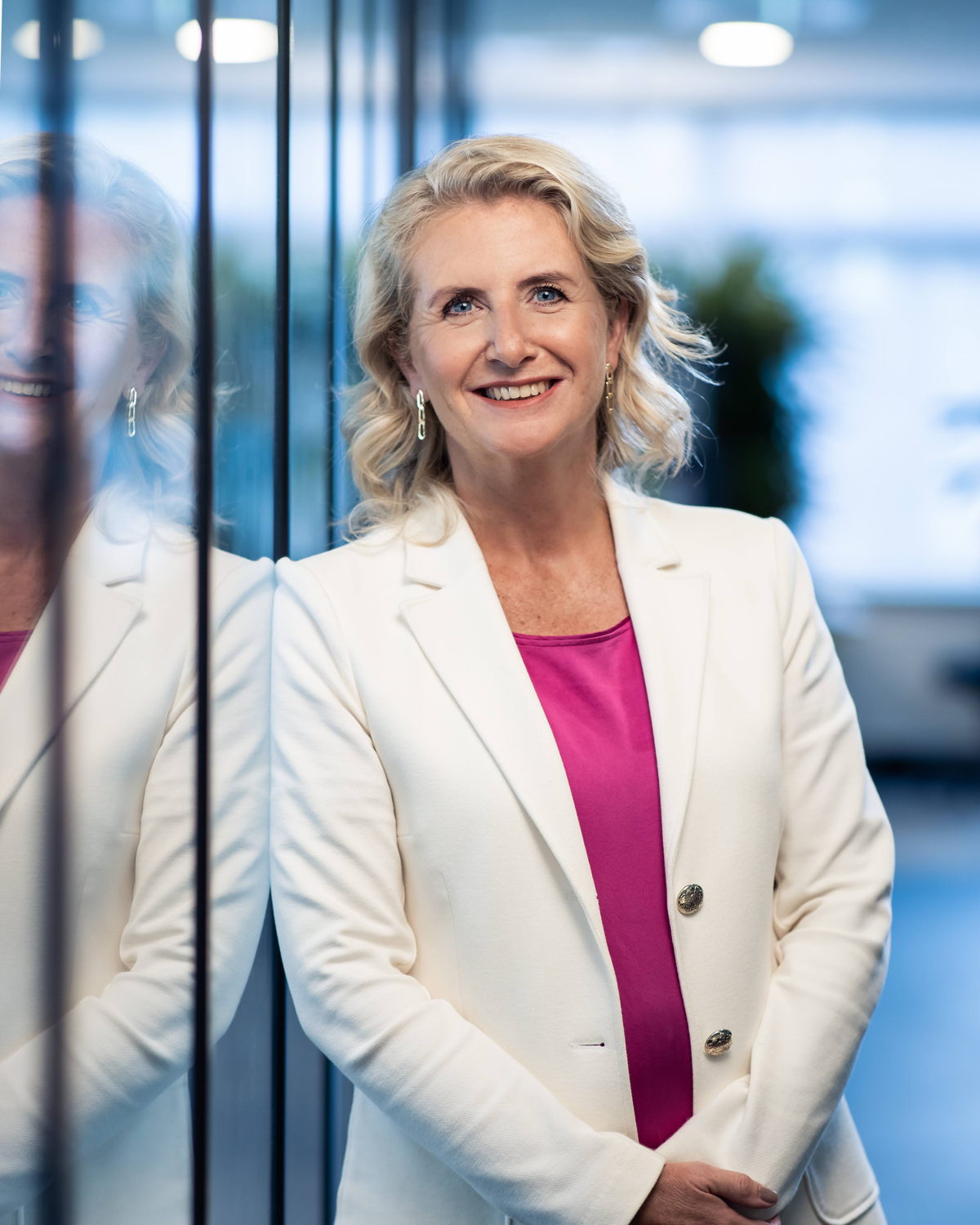 About Nooteboom
Nooteboom is a market leader in the design, manufacturing, and supply of sustainable transport solutions for exceptional road transport. This concerns trailers for, for example, the transport of construction machinery, bridge parts, crane parts, and wind turbine blades. Nooteboom is a balanced and financially healthy company with long-term customer relationships. It exports its trailers to more than a hundred countries, with Europe being its main market. Nooteboom is one of Europe's leading manufacturers of trailers for exceptional road transport and, in recent years, realized annual sales of over €100 mln for the Nooteboom Group. Nooteboom has over 450 employees nationally and internationally. In addition to its headquarters in Wijchen, Nooteboom has several sales offices in Europe.
NOTE TO EDITORS - NOT FOR PUBLICATION
Newsroom Marinka Nooteboom:
​www.marinkanooteboom.com
Info Nooteboom Trailers:
Johan van de Water
​[email protected]
Tel. +31 651 588981
Interviews & Media Questions:
Jan-Kees Emmer
Tel. +31653 547713
Photos to be used free of rights

​