New Nooteboom trailers for Mammoet Road Cargo
Mammoet Road Cargo (NL) has strengthened its fleet with a series of nine new Nooteboom trailers, divided into 4 types: 2-axle Euro low loader, 3-axle semi lowloaders, 4-axle low semi lowloader and 3-axle megatrailer.
Nooteboom Trailers has been a regular partner of Mammoet Road Cargo for almost 20 years. The basis for the long-term relationship is quality, service orientation and reliability.
Mammoet Road Cargo is mainly engaged in Exceptional Transport in Europe. The diversity of trailers enables Mammoet Road Cargo to serve customers from the sub-market Construction Equipment, Cranes, Marine & Offshore, Project Cargo and Aerospace are easy to operate.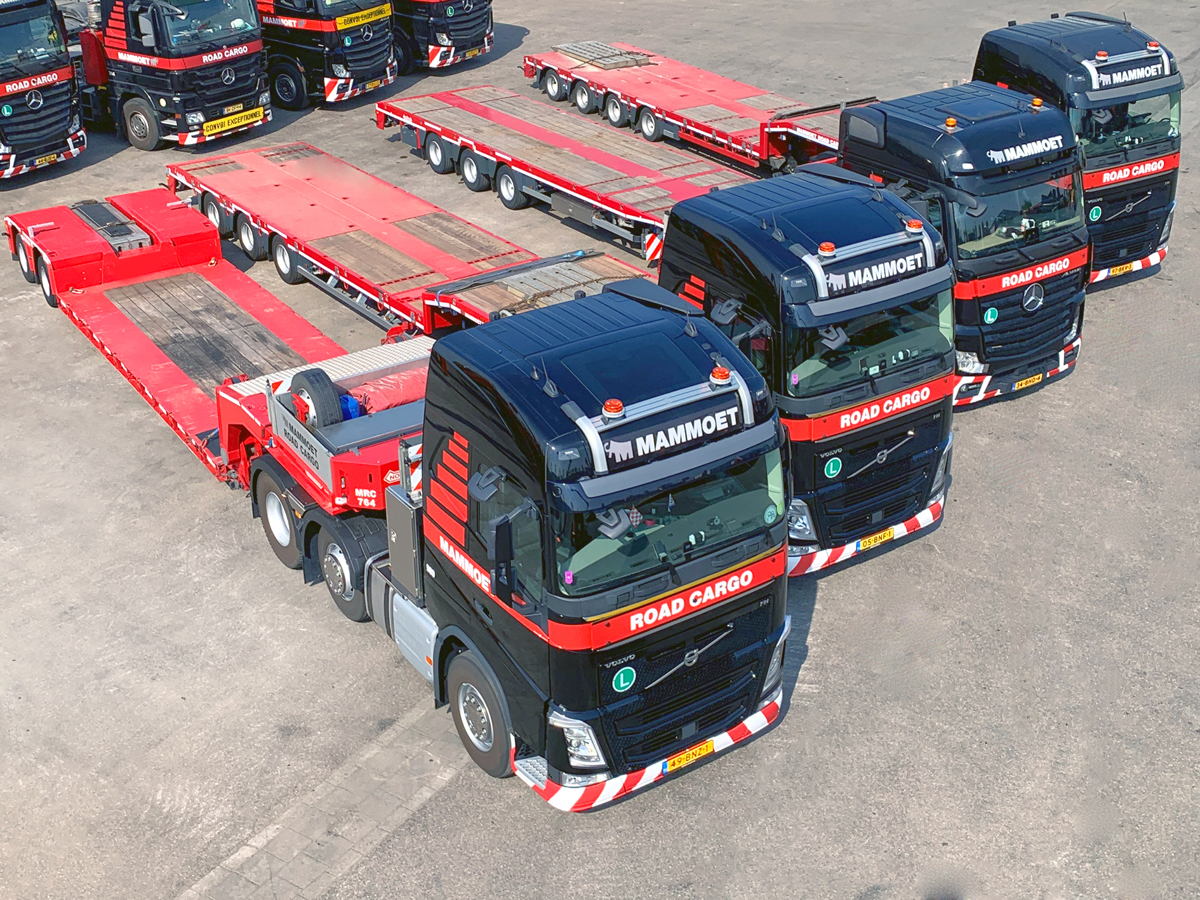 Photo caption: Mammoet Road Cargo has strengthened its fleet with a series of new Nooteboom trailers.